Human resources degrees are highly versatile, allowing professionals to work in a wide variety of institutions, from locally-owned small-business ventures to large international corporations that employ thousands of people. Professionals may either be qualified to complete a variety of responsibilities or they may be specialized in a very specific aspect of the field, such as human services technology or employee training and development.
Human resources professionals are essential in today's corporate world. Many human services professionals are responsible for the well-being, safety and quality of life of employees. They are also responsible for compensation, benefits, hiring,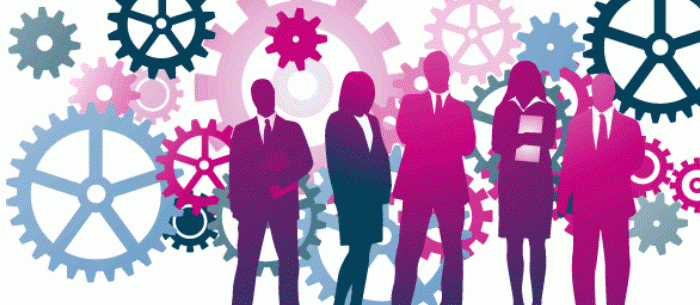 training and program development within an organization. Today's business climate is also heavily impacted by global issues so human resources managers and professionals are often well-versed in diversity and international laws and are able to work with organizations and corporations to ensure that all local, regional, state and international laws for employee safety, compensation and well-being are followed.
There are several degree options available for those seeking human resources careers. Bachelor's degrees in human resources are often combined with additional bachelor's degrees or minors in business administration, finance or international business. Master's and doctoral-level degrees often focus on human resources management and areas of specialization in the field. Those who wish to work with global organizations can also combine a human resources degree with a degree in an international language, such as Mandarin or German in order to be more attractive to future employers.
How To Find the Top Human Resources Degree Programs
Many institutions offer degrees or certificate programs in human resources. However, not all of these programs are respected or accepted by future employers. Pursuing a degree can be a huge financial and time commitment, so ensuring that the program is rigorous and well-respected is an important step towards securing a dream job as a human resources professional. The US News and World Report offers annual rankings of both online and traditional degree programs. Programs that continually earn high rankings are often also well-known and well-respected institutions.
In addition to rankings, accreditation is an important part in choosing a degree program. Regional accreditation by organizations such as the Middle States Commission on Higher Education and the Higher Learning Commission is granted to institutions that meet rigorous criteria, such as graduation rate and program quality standards. These accreditation organizations are approved of by the U.S. Department of Education. Specific programs can also be approved or accredited by professional organizations or licensing boards. This approval helps to ensure that the specific program meets the rigorous standards needed for licensure or certification in a specific state or regional area.
Online vs. Traditional Programs
Today's college and graduate students have several options when it comes to choosing appropriate degree programs. Many students still choose traditional campuses where courses are taught on a college campus with set lecture times. However, for some, online programs can offer the convenience and flexibility needed to complete a degree program. Online students may be non-traditional students. They may be changing careers or entering college long after high school. They may also be busy professionals or young parents. Online degree programs offer students the opportunity to balance career, family, school and other responsibilities. Many online students are also able to maintain full-time employment in addition to school which can provide a competitive edge to future employers.
Internships in Human Resources
There are several opportunities for students to obtain both paid and unpaid internships in the field of human services. Many large corporations, such as Dannon, PNC, Bosch and Proctor & Gamble have annual internship openings for college students. These internships are often highly competitive but offer a fantastic opportunity to network with professionals. Students may also find internship opportunities at smaller locally owned businesses. These positions may open the door for future paid employment following degree completion.
Well-Known Human Resources Degree Programs
Georgetown University offers a Master of Professional Studies in Human Resources Management. Georgetown's program has a strong focus on international human resources management, with courses in global compensation, multinational business policy, geopolitics, global labor laws, diversity and inclusion and global implications of human resources. Georgetown University is accredited by the Middle States Commission on Higher Education. The McDonough School of Business is accredited by the Association to Advance Collegiate Schools of Business.
Capella University offers a Master of Science in Business Administration, a PhD in Business Management and a Doctor of Business Administration, all with a specialization in human resource management. Capella is a distance learning institution offering courses completely online. The program does offer an optional and unique opportunity to participate in an international learning experience in order to network internationally and increase cultural literacy.
Capella is accredited by the Higher Learning Commission and is a member of the North Central Association of Colleges and Schools. It is currently a candidate for accreditation by the Accreditation Council for Business Schools and Programs. The Society for Human Resource Management has approved Capella's program, stating that it fully aligns with the HR Curriculum Guidebook and Templates issued by the SHRM.
The University of Maryland offers a bachelor's degree in human resource management. Students can also earn a minor in HR management while majoring in another related degree, such as business administration. Students are able to choose from a wide range of course topics, including labor relations, compensation management, employee law, business writing and marketing principles. The University of Maryland is accredited by the Middle States Commission on Higher Education.
Careers and Salaries for Individuals with Human Resources Degrees
Career choices for human resources professionals can be generalized or highly specialized. Those students with unique backgrounds, such as experience living abroad, fluency in a foreign language or a background in information systems can use those skills to specialize in an in-demand speciality.
Career Options in the Field of Human Services
The human resources field is quickly expanding to include many new career specialization options. Human services professionals can be highly specialized in one specific area of practice or they may be qualified to work in a more general setting.
Specialists are typically employed at large corporations where duties can be divided among several members of the human resources field. Compensation and benefits managers are responsible for creating and administering a company's compensation benefits. These may include life and medical insurance, pensions, salaries, bonuses and other rewards. They may also be responsible for creating and implementing programs that reward certain accomplishments and achievements linked to company goals.
Employment, placement and recruitment specialists are responsible for recruiting, hiring, and placing a company's new employees. In some organizations, these human resources specialists spend the majority of their time attending job fairs, visiting college campuses and talking with high school guidance counselors in order to recruit qualified applicants. They may also conduct interviews and administer placement testing, background checks and reference checks. Recruitment specialists also attempt to match the applicant with the most appropriate position within the company.
Training and development specialists are primarily responsible for training a company's new employees. However, many organizations are now hiring human resources specialists to develop training and continuing education programs for current employees as well. These specialists may also work with supervisors to research and measure performance benchmarks and arrange for training in order to improve those outcomes.
Employee assistance plan managers help to improve employee safety, wellness and quality of life. They may be responsible for managing company health and fitness plans, developing recreational and team building activities, arranging for crisis and mental health counseling for employees that request it and implement programs that improve the health standards and safety practices in the company.
Finally, human resources information system analysts focus on the technological aspect of the company. They are often responsible for coordinating and implementing changes to the human resources information systems. This career choice is perfect for those with a desire to work in a human services field but possesses a degree in information technology or computer systems.
Salary Ranges in Human Services
The expected salary range for careers in human services varies significantly. Several factors influence the salary level. Those with a higher level of education, such as a master's degree or doctorate, can expect to earn more than someone who has earned an associate's or bachelor's degree. In addition, highly experienced professionals may earn a higher salary than those holding entry level positions. Those working for major corporations, working in urban areas or working in areas such as New England or California may expect a higher compensation level than those working for very small organizations, those in rural areas or those in the Midwest. Finally, human resources specialists may be compensated at a higher level than those who are general human resources professionals due to the higher level of expertise needed to specialize in a particular area.
According to the Bureau of Labor Statistics, human resources managers earn an average of $99,720 per year while human resources assistants earn an average annual wage of $38,340 per year. The salary range for specialists varies widely, from a range of $29,690 to $69,575 for employment specialists to $47,609 to $117,210 for human resources information system managers. Employee assistant plan managers have one of the highest average salaries in the human resources field, at $101,298 a year.
Job Outlook in Human Resources
The career outlook for human services professionals continues to look strong. The Bureau of Labor Statistics lists the job outlook for 2012 through 2022 for human resources managers as a 13% growth rate which is as fast as the average position. Overall, the human resources field is expected to grow by approximately 22% from 2008 through 2018 which is much faster than the average job growth rate. The need for qualified human services professionals, including specialists, continues to grow at a rapid pace.
Resources for Human Resource Degrees
The following resources offer information for students and professionals in the human services field. Many of these resources offer information on professional memberships and HR issues, while others offer opportunities to network with other professionals and students.
The Society for Human Resource Management is one of the most respected professional organizations for human resources professionals. The SHRM offers breaking news on human resources topics, legal issues and public policy. It also offers current research and information on education, certification, conferences and publication opportunities.
The Human Resources Social Network offers the opportunity for human resources professionals and students to connect and network with other professionals from around the world. There are message boards, chats and webcasts that provide networking opportunities and information. In addition, information on finding a career, certifications and professional memberships is available.
The National Human Resources Association offers students and professionals with an opportunity to join a professional organization. The NHRA has opportunities for professional networking, professional development and continuing education, leadership and training opportunities, career services and business reports. There are also meetings and events exclusively for members.
Workforce Magazine is an online magazine for human services professionals and students. It offers dozens of topics and tools on all areas of the human resources field, including internships, compensation issues and the Affordable Care Act. In addition, Workforce offers email newsletters and membership benefits.
The Human Resources Certification Institute offers a wealth of resources to new professionals and students. HRCI has exam preparation materials and certification handbooks to help future professionals study for professional examinations. In addition, there is information on recertification for experienced professionals. HRCI offers certifications as a professional in human resources, senior professional in human resources, global professional in human resources, California certification, human resource business professional and human resource management professional.