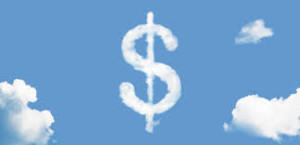 You must decide how you plan to pay for a human resources (HR) degree before you start the application process. Earning a degree may help you establish a career in the field and can advance your career if you are already established. While a degree is typically preferred in the HR field regardless of what industry you are in, it can cost a significant amount of money to attend school for four years or longer. The expenses do not just stop with tuition fees. You have to consider other expenses for books, lodging and other living expenses that you will take on as a full-time student. Read on, and determine some of the ways that you can pay for your HR degree.
Apply for Federal Financial Aide First
When you want to earn a degree, you should always attend a school that is regionally accredited. This means that the school is assessed and they are recognized by the US Department of Education. All schools recognized by the US Department of Education can offer their students the option to apply for federal aide. Not all students will qualify, but you can earn an income and still receive all or a portion of the Pell Grant maximum. This is why all students, no matter what income level, should fill out a FAFSA application before doing anything else. You do not need to be committed to just one school to get the process started. This application may even qualify you for other grants and awards.
Look For School Specific Scholarships
Schools have a long list of scholarships that are designed for students who are enrolled for the upcoming year. They may include awards paid for with staff contributions and others available from local organizations and memorial funds. You may need to apply for the award the semester prior to when the award is granted. You can review the awards that are normally paid out to assess how much you might receive to cover the cost of tuition and books. Competition for school specific opportunities that you find in the student affairs or similar department at your chosen school will be low compared to national opportunities.
Apply for Field Specific National Scholarships
Plenty of open scholarships are available for all students who perform well in school, but it is best to start by applying for awards that are specific to the field you are studying. Becoming a member of the Society of Human Resource Management can benefit you because you can access scholarships and applications. The amount of the awards will vary, but premier awards will cover all of your expenses up to $50,000.
Student Loans to Cover Tuition
The last resort is to apply for a student loan. Some modern schools have loans that are offered direct from the school, but you should try federal subsidized loans first. Once you have tapped out the options for federal loans, you can move on to applying for personal student loans where your credit will be reviewed. According to the Annual Survey of Colleges conducted by the College Board, the tuition for the 2014-2015 school year averaged in at $9,139 in public schools. If you are earning a Bachelor's degree, you have to plan how you will cover this cost four years in a row. Once you plan how to pay for a human resources degree, you can put your focus on studying the curriculum.