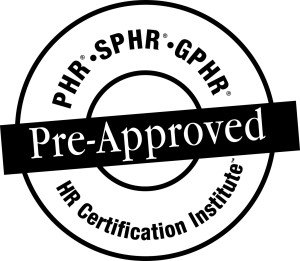 GPHR certification isn't required for most HR managers, but many companies prefer candidates who have a well-recognized independent HR certification. Below introduces the GPHR certification and how it can help an HR manager throughout their career.
What does GPHR Mean?
GPHR stands for Global Professional in Human Resources. It refers to one of the HR industry standard certifications offered through the Human Resources Certification Institute (HRCI). The HRCI is an autonomous organization that offers exclusive certification exams for HR professionals. The mission of the HRCI is to promote proper HR standards and management through rigorous exams that validate the HR professional's knowledge and competency.
The GPHR is designed for international HR professionals who work for global companies. International HR management is a much more complex process because of culture and businesses differences between different countries. Thus, the GPHR exam will prove that the candidate is able to develop, analyze and implement global HR systems and strategies.
The GPHR Exam
The GPHR is a competency-driven exam that benchmarks the candidate's global HR skills and knowledge. Thus, the candidate must understand global HR policies, initiatives and strategies.
In order to qualify for the exam, candidates must have at least two years of international HR experience and a Master's degree. Alternatively, they may have three years of HR experience with a bachelor's degree. Finally, they may have four years of HR experience with at least a few years of college.
The GPHR is a computer-based test containing 165 questions that generally take three hours to complete. The GPHR is valid for three years, after which re-certification is obtained through either retaking the exam or earning 60 credit hours related to HR.
What Makes Global HR Management Difficult?
Being an HR manager can be difficult because these professionals must maintain compliance with numerous state and federal laws. However, global HR managers must maintain compliance with foreign and international laws. This may involve contradictory employment laws and confusing tax liabilities. An HR manager who works in the U.S. still has to deal with the government when they hire recent immigrants and non-US citizens. This will involve applying for work visas and reporting data to the federal government.
Cultural diversity may drive innovation, but it can also create conflicts and misunderstandings. Different cultures have their own social and business values. Someone from Germany or Japan will most likely be driven by schedules and deadlines, while someone from Spain or China may focus more on relationships and adapting to current needs. American managers are notoriously more concerned about enforcing rules and regulations than other countries' managers. Diversity introduces a whole new set of ideas, work styles and communication practices.
HR Management Degree
Any candidate who wishes to take the GPHR exam should have an HR related degree from an accredited college. However, students may also have a degree in management, leadership or business administration. Some students even study psychology fields such as social, industrial or organizational psychology.
HR professionals are expected to have direct experience in their field. A student who wishes to become an HR manager in an international health care organization can obtain a degree in health care operations or administration, work in the field of health care and then obtain the GPHR credential.
Global HR management has many challenges, such as those related to law and diversity. International HR managers must also deal with training and compensating global employees, so the GPHR certification is an excellent way to develop the needed skills and knowledge.