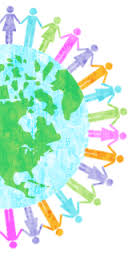 If you are studying to become a Human Resources (HR) professional, you will eventually hear the term GPHR certification. The certification, which stands for Global Professional in Human Resources, is a globally acknowledged professional credential that shows the marketplace that you have the skills to operate in the industry. While an undergrad or graduate degree in the HR discipline is important to help you learn the theories, principles and technical skill that you need to be a successful HR professional, earning a credential will help you go a step further in your career. Read on, and learn about this special certification and how you can qualify to earn the credential.
What Does This Credential Demonstrate?
The list of credentials that HR professionals can earn is long, and each of these credentials demonstrates a different skill set and talent. Selecting the right certification based on your role in HR and how long you have been in the field is important. The Global Professional Human Resources credential may be the right for you if you work across borders in the field and you focus your strategies to suit a globalized workforce. If you work outside of the United States, or you work in the United States between two or more countries within a multinational corporation, this credential demonstrates your mastery of global HR strategies and policies.
What Are the Eligibility Requirements to Test?
Anyone who wants to prove that they are an expert in global HR will need to take a computer based exam to prove that they are competent in this area of human resources. Before you will be eligible to sit for the 165 question exam, you must meet eligibility requirements. Only individuals who have two years of professional global HR experience with a master's degree or three years of experience with a bachelor's degree are eligible. If you have four years of experience in general human resources, with two  in global HR, you can also test with your four-year degree.
Why Should You Earn Your Certification?
The reasons to test for this certification are numerous. One of the main reasons is that you will become more desirable in the field, and desirability translates into higher pay. If you are not happy with your current employer, you will be more marketable so that you can land a position even in highly competitive environments. If you are happy with your current employer, you can climb up the ladder much more quickly to become a director of human resources with a company that has offices in several countries.
It is very important to review the Body of Knowledge that will be covered on the Global Professional Human Resources exam well before your test date. By doing this, you can review what you will need a knowledge of and then brush up on your skills prior to the exam date. Take a practice exam, study with a network of other professionals, and increase your chances of passing the first time around. After you fill out an application and pay a $525 fee, you can schedule your exam and become a GPHR certified professional.